Invisible Frontiers in Religion: From Polarization to Conflict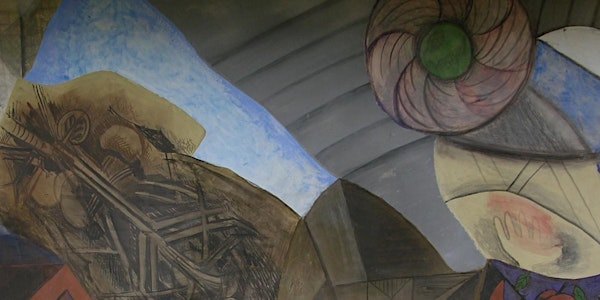 22 Marzo 2022 | 16:00 — 18:00
Ciclo di seminari: "La de-polarizzazione nella religione e nell'etica"
Cycle of seminars: "De-Polarization in Religion and Ethics"
L'invasione russa dell'Ucraina ha colto di sorpresa la maggior parte dell'opinione pubblica in Europa. Lo stupore generale è un misto di sbigottimento per il ritorno di forme di violenza organizzata che si ritenevano ormai definitivamente superate nel Vecchio Continente e di incertezza riguardo alle reali ragioni del conflitto. L'impressione, in effetti, è che esso sia attraversato da una serie di frontiere invisibili che non sono solo altrettanto importanti quanto le frontiere statali, ma sono anche uno dei principali obiettivi della propaganda che ha reso la guerra russo-ucraina, se possibile, ancora più spietata di quanto non siano di norma le guerre moderne.
Nel suo seminario la professoressa Stoeckl proverà a gettare luce soprattutto sulle frontiere invisibili che delimitano il complesso panorama religioso non solo della Russia e dell'Ucraina, ma dell'intero cristianesimo ortodosso e intersecano in più punti la società, la politica e la cultura.
The Russian invasion of Ukraine has taken most of public opinion in Europe by surprise. The general puzzlement is a mixture of astonishment for the return of forms of organized violence that were thought to be definitively overcome in the Old Continent and uncertainty about the real causes of the conflict. The impression, in fact, is that the military confrontation is traversed by a series of invisible frontiers that are not only as important as the state borders, but are also one of the main objectives of the propaganda that has made the Russian-Ukrainian war, if possible, more ruthless than modern wars usually are.
In her seminar, Professor Stoeckl will try to shed light in particular on the invisible frontiers that demarcate the complex religious landscape not only of Russia and Ukraine, but of the entire Orthodox Christianity, and intersect society, politics, and culture at multiple points.
Relatore: Kristina Stoeckl, Università di Innsbruck
Coordinamento scientifico: Massimo Leone, Direttore FBK-ISR
***
Evento in lingua italiana
La presentazione avverrà in modalità online
Per collegarsi all'evento è obbligatoria la registrazione entro lunedì 21 marzo 2022
Durante l'incontro saranno disattivi webcam e microfono per evitare sovraccarichi di rete.